Online Course Offering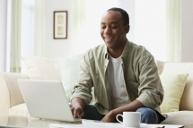 Health Ed Today's Online, eLearning Support
The following courses are now available online. Through our relationship with Pearson Education and eCollege, Health Ed Today supports the most innovative and engaging healthcare courses on the market today. Available anytime, anywhere – these courses include:
24 x 7 instructor support through both email and live phone coaching and mentoring
Online healthcare content that supplements classroom programs
Additional labs and animated simulations
Student collaboration
Pre- and post-assessments and online performance tracking
Training on more advanced concepts – covering additional content for each program
Career guidance and related support through our new "Career Services Website" -- only available to students and partners
Certification review - dynamic review sessions to prepare you for national or state certification
Note: All students must enroll through a Health Ed Today college, university, or other educational institution partner.
Below is an alphabetical list of available online courses.
Restricted Access to Content and Services: Health Ed Today only works with licensed educational institutions including licensed colleges and universities. Health Ed Today does not offer for sale any content or related services to individuals. Individuals and or other organizations who wish to access third party textbooks, content or related support services must contact their local college or university to inquire about availability, programs or services.